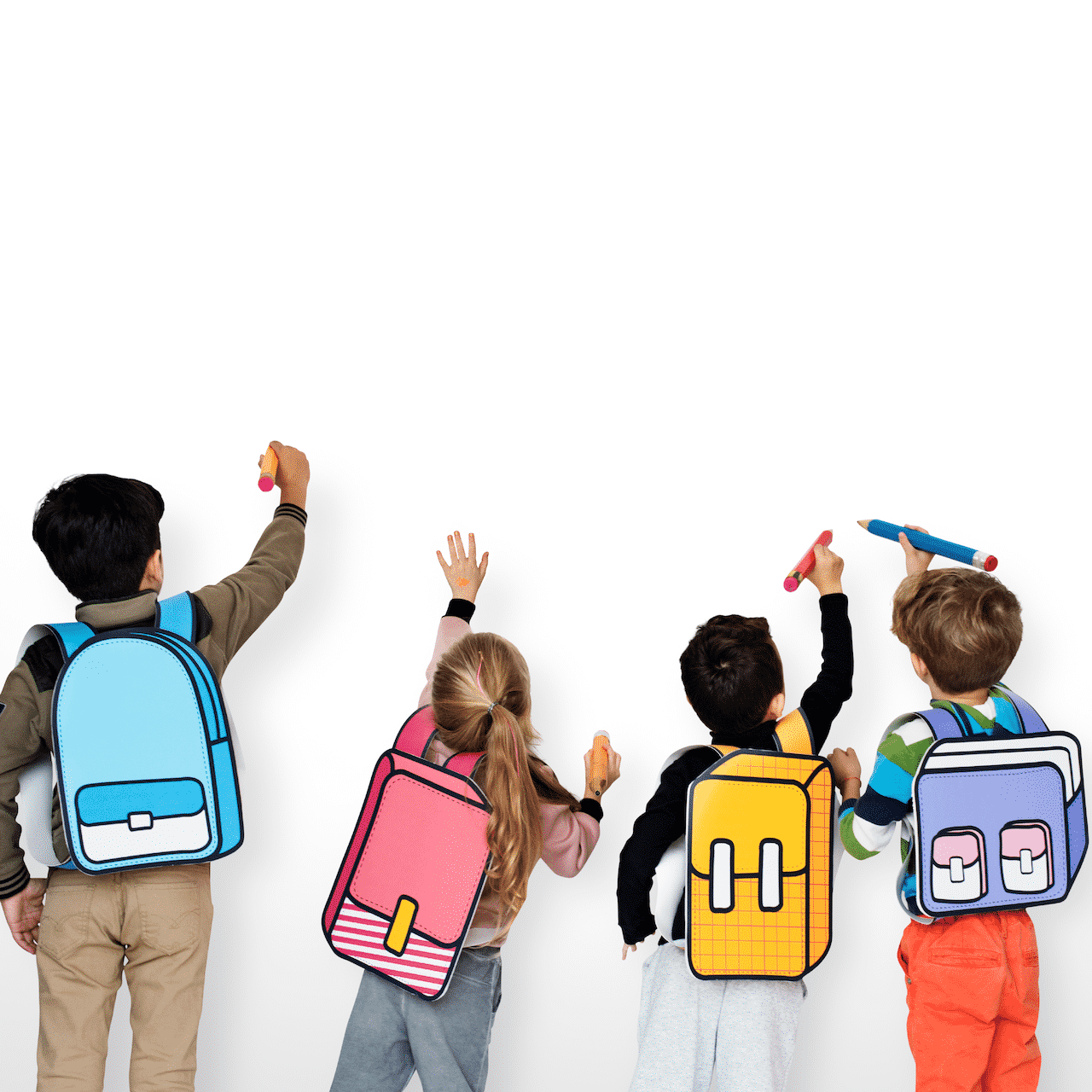 Wednesday September 22nd, 2021
Back to School! Get your kids ready for the new normal
Another school year begins, but this time our boys and girls return to "normal" after the pandemic.
The last time they were physically in school, they were younger, had other interests, and maybe even a different set of friends. However, life took a 180° turn, and if it was a huge change for us adults, it was probably even bigger for them. So, in this article we want to help you prepare them for this new challenge, with essential products for the new school normal.
Technology is here to stay
During the 2020 and 2021 school years, children and teens had to get used to taking classes and studying exclusively through screens, which in turn encouraged the launch of a thousand and one apps to speed up the teaching and learning process, which according to experts, are here to stay.
The new educational reality is known for being hybrid:half of the teaching will be face-to-face, prioritizing the socialization of boys and girlsabove all, and the other half will continue to be carried out based on technology. Homework, for example, is likely to continue to be handled virtually.
Why is the use of technology still being promoted? So that the students develop autonomy and skills necessary for new virtual world. Therefore, your children will most likely need access to their own computers, cell phones or tablet to accompany them in this new school stage.
You can find models designed for students at this link, and similar options at Amazon.
Eating at school does not mean unhealthy eating
When classes where fully remote, children had permanent access to food from home and were probably able to eat healthier food under the supervision of their parents, but at school, healthy eating can become a little more difficult.
School cafeterias often do not offer healthy food, or maybe they do, but most children won't go for it. The best alternative for parents is to prepare and prepackage meals at home the night before, always making sure to include fruits, vegetables, moderate amounts of sugars and carbohydrates.
To take these meals to school, parents can rely on thermal lunch boxes that maintain the temperature of the food throughout the day. After all, nobody likes cold food!
Uniforms from two years ago no longer fit
A 10-year-old has a very different height and build than a 12-year-old. They grow way too fast! So, to go back to school you will probably have to buy them a new uniform, along with shoes and belts. In addition, you will need to get accessories to go with the new tastes and needs of children who are growing, such as backpacks or notebooks.
And how do I get all of this?
Do you already have your shopping list ready? Cool! Leave the rest to us. At EPS we can take care of shipping all your kid's school supplies from the United States or any part of the Dominican Republic to your doorstep, so that your children start this new school year with everything they need to face the new normal.
Of course, let's keep in mind that COVID is still a problem, and that we must protect ourselves. Therefore, our staff is still following all health protocols, including contactless delivery and personal health protection measures.
On that note, don't forget to remind your children that masks must be worn permanently in public spaces, covering their noses and chins. Also, that they must not touch their faces, and sanitize their hands with soap and water or alcoholperiodically. To help them achieve this, make sure to always place a hand sanitizer in their pockets, follow the instructions and recommendations issued by competent health authorities, and be attentive to changes.
Now,orders placed, masks on, packages received. They are ready to start this school year!
Remember that, if you need any type of school supplies throughout the year, EPS is here to for you.
Happy first day of school!