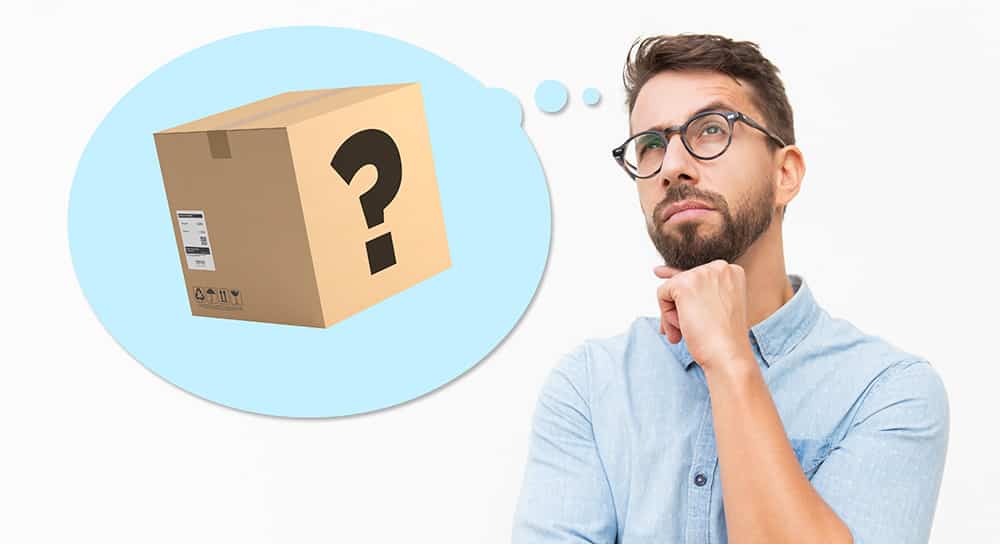 Friday March 4th, 2022
Where's My Package?
The most frequent question you ask yourself is this, where is my package? The speed at which you receive your delivery is a shared task and flows efficiently when both courier and buyer each do their part.
There is a compelling reason in the transit time that a package must exhaust from its country of origin. To cite an example, when merchandise is available in the USA, the time for your store to dispatch it is much less than if it comes from China or other countries, since the time is stipulated in consideration of the variation of its origin and as you should already know from Asia may take much longer.
It is important to know what the reasons are why your package may be delayed. We have already told you about the situations that arise when the steps of an effective purchase are not fulfilled.
When placing your order, we recommend that you make sure that your supplier is real and true to avoid fraud. Suppliers must be reliable and validated, we recommend stores such as: Amazon, eBay, Forever 21, Shein, Lacoste or Victoria's Secret, among many others, which have their guarantees.
When making your purchase, make sure that:
The security system where you load your card is good.
Provide the supplier with all the information required for your package to arrive correctly: – The correct EPS address.
Put your account number in the shipping address in the address field, which includes the first letter that identifies your branch followed by your unique membership number.
Your supplier uses a reliable carrier such as UPS, DHL, Federal Express or others such as the American Post, better known as USPS.
hat you ask your supplier to include the invoice in his dispatch
What do you gain by providing correct, complete, and very necessary information from the origin of your purchase? Avoid the classic question, "where is my package" or "why haven't I received it yet"?
Let's exhaust the whole process!
After making your purchase, the supplier gives you a tracking number, with which you can ensure on the carrier's page that they actually have your package. It is vital to give it the appropriate follow-up so that your package reaches the EPS warehouse in Miami, where it is identified and processed.
We recommend using our Pre-Alert option, with which you notify us from the moment you receive the supplier's tracking number with your purchase and thus we manage to speed up the entire process, making your package arrive more quickly. You can find this option through our website or in the appfrom your mobile, MI EPS.
Pause and consider these details
Another very important detail when placing your order is that you make sure to enter your EPS account correctly to make your purchase by following these steps:
When we receive your package in our warehouse, we identify it and prepare it for dispatch. If at the moment of being received you do not have your EPS account number as a client, we pass it on to the identification team to do this process, this can take days, weeks and even months. Among thousands of packages and clients it is very difficult to identify who is the owner of a box if it does not arrive with its EPS number and for this an additional charge of RD$25.00 may be presented for each unidentified package.
On the other hand, if your package is ready and correctly identified, we deliver it to the airline, which will ship it and bring it to the Dominican Republic. After boarding, except for abnormal situations that may occur in this service such as weather conditions, excess demand or the mechanical situations of the plane, to name a few, in a short time, you will have your package in hand.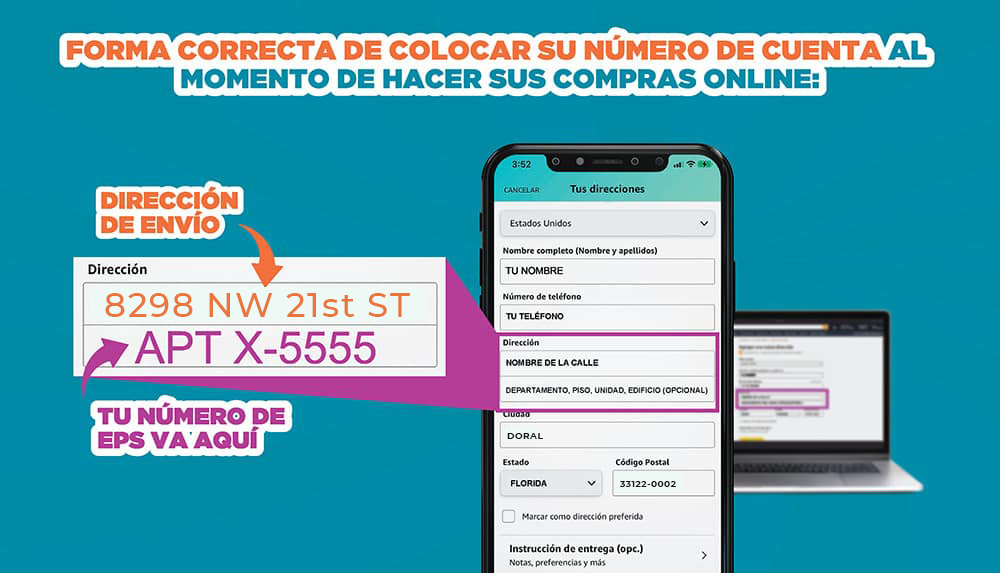 We keep going, your package arrived in the Dominican Republic
The shipment arrived and was received at the Dominican customs office (DGA). We are almost ready to transfer it to your branch. Before this step, the DGA system must be fed with all the information that your package brings.
When being processed, the review procedure must be exhausted and if there are special situations such as a delay in dispatch due to late entry into the system, this not only slows down the delivery time of your package, but also the time of all those corresponding to that day.
Another condition for your package to be retained is the regulations of our country when passing the entry controls, in accordance with our legislation. If you must provide the requested documentation for these cases, you will be asked to provide the required documentation and exhaust this entire process.
Significantly, these conditions will produce a notable delay, so we recommend you to take into account the possible requirements according to the type of merchandise you are transporting, complete or authorize payments for already approved permits, always include invoices and have your Unique Customs Registry (RUA).
I've done my part, my package must be in my office
After completing the customs process for you, EPS classifies all the packages received on the day in its Operations Center and dispatches them to each branch, where we are waiting for you to gladly deliver them to you. You have come to pick up your package, we applaud you for having made a successful process. You already have your package in hand!