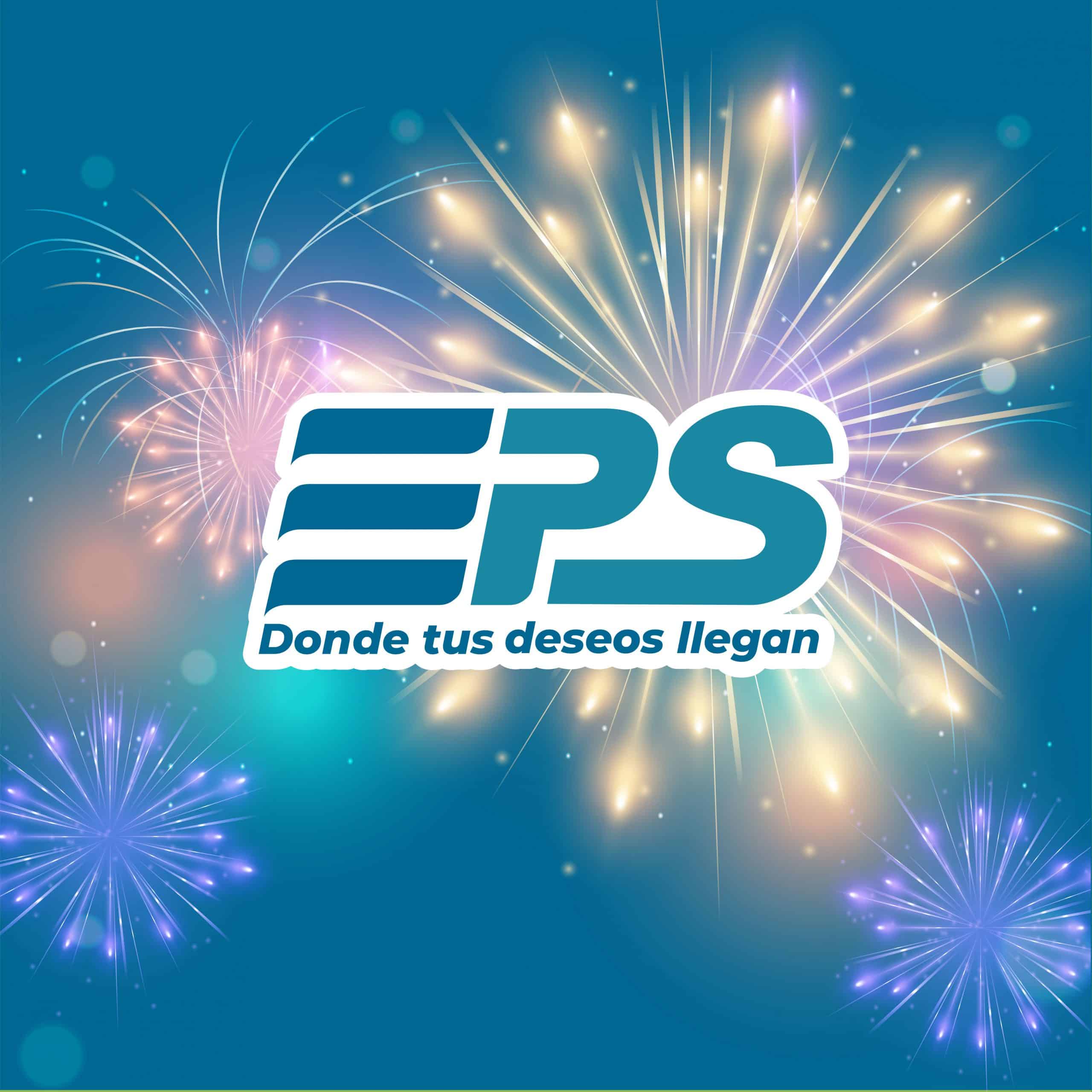 Wednesday December 29th, 2021
Cheers to Great Moments with EPS!
2022 is here, just around the corner, and like all endings and new beginnings, this is a time for reflection. That's why we thought it was a good time to remember everything we've grown, and think about the road we still have to go. Are you ready to join us?
Where we come from
EPS began with the dream of two entrepreneurs (as are many of our clients), with the desire to grow, and to satisfy a need in the community that was not covered at that time: long-distance courier and parcel delivery that was efficient and affordable.
At that time, the Dominican Post was the main way of shipping to and from the United States, but it did not have the possibility of making shipments in a convenient way for people and companies in the country. Shipments cost a lot and could take long and undetermined times, and there, where there was a difficulty, the founders of EPS saw an opportunity.
Thus, the company began to grow rapidly, and in little time EPS found business success: entrepreneurs and businessmen appreciated the service provided, and we were able to start expanding our services, always with an eye on what customers needed. So, our next step had to be to understand how to personalize our service, since each client came with very different needs and reasons for using the parcel service.
Soon the founders of EPS realized that the secret behind good service is not only making the promise, but also the ability to innovate ideas to generate new solutions to everyday problems. This is how EPS went from having a single office in Santo Domingo to more than 70 throughout the country, and from offering only a courier service to providing air and sea cargo services for import and export and being the first Courier in the Dominican Republic with an office in Haiti.
What we are: human connections and passion for service
Part of what motivates us at EPS to always have an efficient and personalized service for each client arises from the importance of human connections in the company. Not only withcustomers but also withstaff, because the connecting and investing in our employees reflects in the quality service to each client.
The experience, skills and qualifications of our employees are very important for our company. In fact, at EPS we care about creating conditions so that the company's workers have the possibility of continuing to grow professionally, financially, and personally.
The trust that management places in each employee is key for each department to work in perfect harmony: that each person can carry out their work in the best possible way, ensuring that the best communication with customers is maintained, which allows us to have the assurance that our company is transparent and of quality.
We do not ship packages, we ship wishes
The most important value of our company is understanding that our job is not only to move packages and cargo from one place to another but to help each client to fulfill their work and personal wishes. Each box that arrives at its destination means study materials for a young person, books for an avid reader, work materials for an entrepreneur, or simply that accessory that is missing from someone's closet.
Each package that we take to our clients is a world of possibilities, that is why we put so much effort into taking care of the packages, that they arrive on time and that they meet the expectations of each person.
2021, year of breaking new ground
1. We break new ground
In this past year, at EPS we managed to reach more people thanks to the opening of 13 new branches in the country. So now you know, if you are in:
El Seibo
Dajabon
Santiago Pontezuela
Santiago – Los Jardines
Santiago – Las Colinas
Juan Bosch City
Charles de Gaulle
Piantini
Los Rios
Los Prados
Villa Juana
Rio San Juan
Haiti
There is a new EPS branch near you.
Our large family has 72 offices nationally and internationally so that your packages reach you, no matter where you are. With our office in Haiti, EPS reaches the entire island. Thanks to this expansion, the volume of packages we transport has grown by approximately 40%. All thanks to people like you who trust us and who know that we will get to wherever you are.
2. We overcame all obstacles
This 2021, the pandemic caused more and more companies to start using digital platforms to sell their products, which is why online sales increased. Many people were also encouraged to buy online for the first time and to have their businesses in digital spaces. This helped mobilize consumption and the circular economy, even in the most difficult times.
However, this resulted in an increase in the demand for maritime and air cargo transport worldwide, without this meaning an increase in transport possibilities. EPS works hard to offer the best transportation times and continues to encourage its customers to make their purchases on time and thus be able to bring all the packages as quickly as possible.
3. We gave back to the community
It is important to note that this year the company turned 32 years old, and to celebrate it we have recently formed the Dino Menicucci Foundation, a non-profit foundation to further our sustainability and environmental goals.
One of the first projects of the foundation, which is in the testing phase, has the purpose of electrifying places where energy does not yet arrive, placing solar chargers in those isolated communities in low-income homes. These chargersare installed as part of the project together with an electric stove with two burners, six light bulbs and two fans, which allows families to have a better quality of life and contributes to preserving our natural resources by avoid unnecessary cutting of trees for the use of charcoal and firewood in cooking their food, which also has repercussions on maintaining aquifer flows.
"It is a sign of love towards the community"
The Dino Menicucci Foundation thus intends to formalize the commitment to the values ​​that EPS has, an extension of Don Dino's affection for the country and its people. A way to give greater scope to the intentions of improving the country.
Where are we going
The Future at EPS is clear. We remain firm in getting closer to our customers, making the necessary changes to adapt to people's lives.
We are also committed to the environment and climate change, to our clients, committed to service and the business community, and above all our social commitment to the community to contribute to the country's economic growth in a sustainable manner, making the company grow and the people who work in it.
To achieve this growth, we plan to continue innovating and investing in technology and infrastructure, also expanding our locations and warehouses, always thinking big and always thinking of our community until we expand our services to other parts of the Caribbean and Central America in the future.
EPS has achieved a great deal in these 32 years, it has transformed the business of courier, parcel and cargo companies and has also transformed the relationship that people have with purchases, without ceasing to worry about the human side of life.
Join us in 2022 to continue growing and watching you grow.