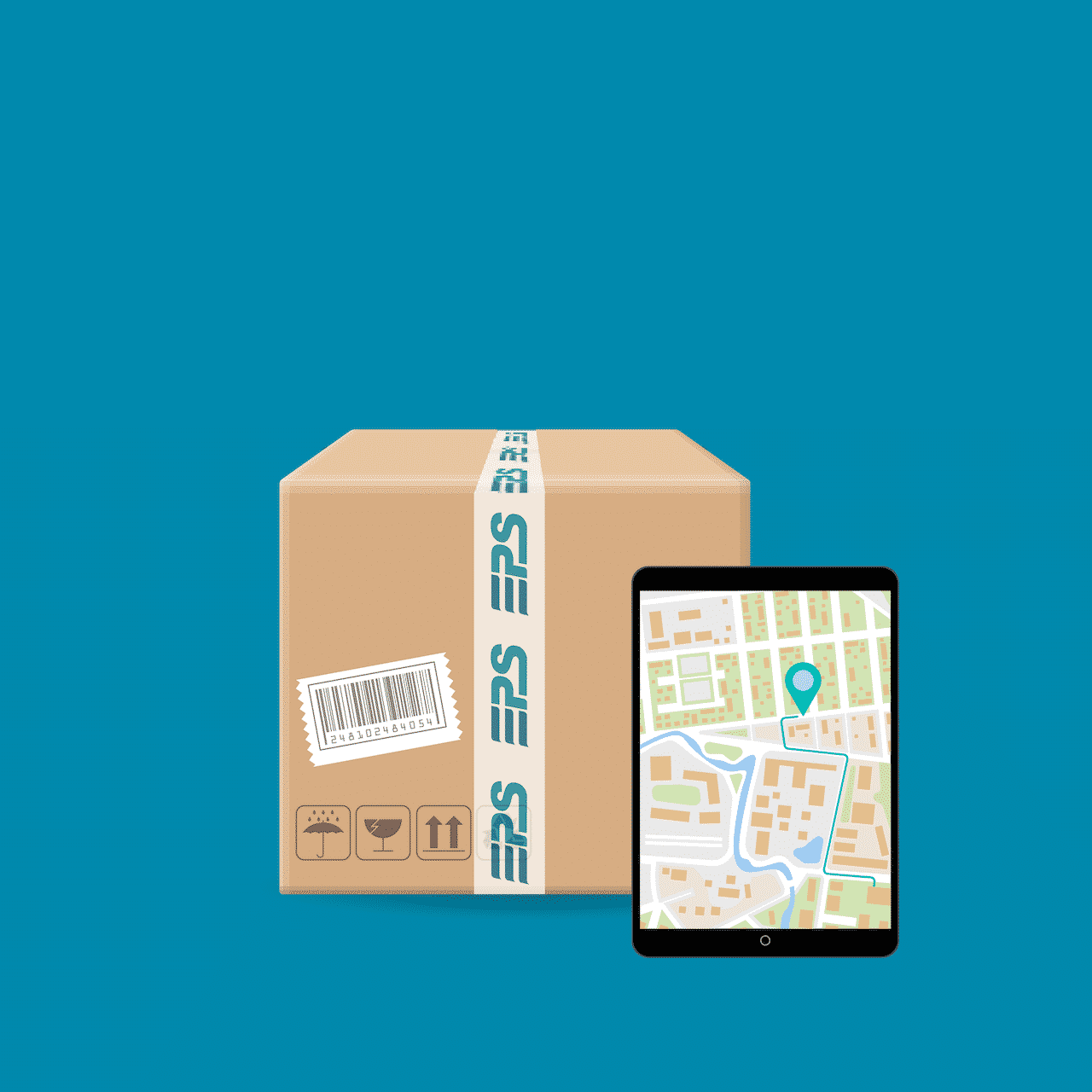 Wednesday September 22nd, 2021
All You Need to Know About Courier Services and Tracking Numbers
How do courier services work? What are tracking numbers and how important are they? In this article, we offer you a good explanation of how couriers ship packages and merchandise so that you can get whatever you need with peace of mind, knowing exactly what you must do in every case. This way, you'll get the most out of the services we have available for you in EPS.
How do courier services work?
Courier serviceslike EPS have become very popular in recent years as they open the possibility of making purchases online to wider audience, in addition to the convenience they bring to an increased number of online companies that require these services to ship their products efficiently.
Courier servicesareknown by their efficiency and speed since the least amount of time possible is needed to ship packages across long distances.In a few words, your packages arrive in record time and safely, thanks to the work carried out by EPS and other companies in the industry.
Do you need a product by a specific due date? Do you prefer it comes to your home or to your office? Do you need to receive merchandise with some regularity? Do you have a family account? People's lives are unique, and everyone is going to have different needs. Luckily EPS offers a variety of services at different rates that you can check through our website, as well as excellent customer service to support you every step of the way.
It should be noted that EPS handles thousands of shipments per day, so in order to manage and carry out appropriate and personalized logistics for each client, our company uses a bar codes that allow for real-time tracking of shipments, from the time they arrive at the EPS offices until theyget to your home. These codes usually start with the word MÍO, and work as an effective tracking method for packages as they contain complete information about its journey until it reaches your hands.
On top of that, each package comes with a tracking number, which is the number that is supplied by the online store where you make your purchase, which allows you to see all the movements made by the package from when it leaves the supplier until it arrives at the EPS offices in the country where it is shipped.
How do I get the tracking number?
To show you how to easily obtain this number, let's use an example of a purchase made on Amazon. Remember that if an order includes multiple items, each item may have different delivery dates and tracking information.
In Amazon to track your package you must follow the following steps:
Go to Your Orders
Select the product you want to track.
On the screen, next to the name of the product you will see the tracking number that will look similar to this:
What is the tracking number for?
To track and see all the movements made by the package
To be able to calculate how long it takes to get to the EPS offices
It is a proof for possible claims about the loss of the package
To confirm the delivery of the package to the EPS offices
Importance of the pre-Alert⚠️
Whenever you place an order, make sure to include your EPS account in the address box as follows:
Street 1: 8260 NW 14TH ST
Lane 2: APT and your EPS account (Example; APT X–55555)
City: Miami
State: Florida
ZIP Code: 33191–1501
Phone: (Your personal phone)
With the help of the tracking number and having entered your EPS account properly, we can generate a pre-alert in the system that tells us that you have placed an order and that it should arrive at the offices in an estimated time.
If you forget to enter your EPS account when placing an order, don't worry! You can still do it through the website or by sending your tracking number and account number to serviciosalcliente@eps-int.com.
What now?
All done! Now you know everything you need to do to shop online from abroad and shipping with EPS.
And when in doubt, we are here. What's more, if you're still new to online shopping, at EPS we can help you navigate this exciting world. And if you prefer we make purchases for you, we can do that too! That's why we offer our E-shopping services, to help you order through a catalog, even if you don't have debit or credit cards.
How does the E-Shopping service work?
Call or visit your nearest EPS location and ask about the availability of this service.
Make a list of your favorite online stores so our shopping experts can do the work for you.
Ask your EPS location about any purchase benefits that you can acquire.
With this service, we also help you to make advance notices of your packages. A
In this service, we ourselves help you to make pre-alertsfor your packages. All you have to do is log in to our website or mobile app and select the Pre-Alert option. Then, just enter your invoice information, including value amount, specifications, and tracking number of your package. This way you help us to ensure that your package arrives on time.
Finally, remember you have several options available to collect your packages:
"I don't have time to go pick it up" – Choose EPS Delivery and we'll take it to your home or office.
"I want to pick it up myself" – Then choose EPS On My Way service and pick it up at your trusted branch without lines or waiting.
"I want to pick it up without getting out of the car" – Then choose our EPS Drive Thru service to pick up your packages from the comfort of your car.
See? You have no excuses! Now the sky is the limit when it comes to shopping in stores that far from you. Just remember to enter your EPS number when placing orders and to write down your tracking number to know where your package is at all times, and that's it. Buy whatever you want and receive right at your doorstep. What a great idea!