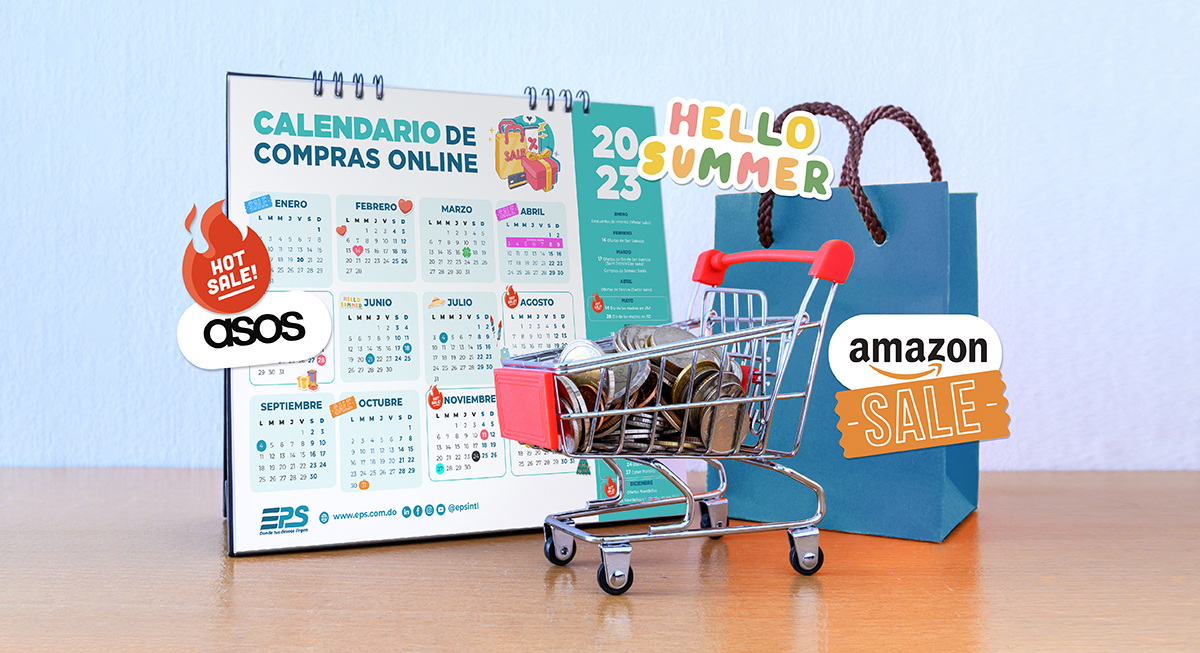 Thursday January 19th, 2023
Plan before you shop and take advantage of the best deals in 2023
New year, new goals. If one of your goals is to save more and buy better this year, in this article we share how to plan ahead before shopping online and how to choose the ideal season to save as much as you can.
Tips to shop like a pro in 2023
1. Plan ahead and make an actual shopping list. Consider all special dates, birthdays, anniversaries, vacations, back-to-school season, US holidaysand special days such as Black Friday, etc. That's how you'll have the perfect personal shopping calendar based on your personal interest, to complement the one we just gave you.
Benefits of purchase planning
We know that purchase planning takes a bit of time, but it is worth it. Here are the main benefits:
You get to buy what you want at the lowest price possible
You can compare prices and features of the products without hurrying, thus always choosing the best option for your budget
You are able to buy everything you need while sticking to your budget
You can shop during on Prime Day, Black Friday or Cyber Monday. (It's smart to check prices a few days before to get the best deals!)
You have enough time to read customer reviews to learn about know the advantages and disadvantages of your preferred products, as well as quality, sizes and delivery times
You will always get your items on time, avoiding delays in transport such as after Black Friday and the Christmas season.
2. Go ahead and add all items on your Wishlist to your cart, so when they drop in price or are back in stock you can receive notifications and alerts right away.
3. Allocate a certain amount of your budget for each of your purchases throughout the year, so you can buy what you want without exceeding yourself and without harming your pockets.
4. Look for offers in different stores. That way, you'll get to discover not-so-popular stores that offer great discounts occasionally (like Asos, Nasty Gal, 6 pm, Zaful, among others).
5. Know the dates of every big sale in your favorite stores, on top of their traditional offers. For example, keep an eye out for discounts at Sephora, Victoria Secret, AliExpress, SHEIN or Walmart!
6. We recommend subscribing to stores with your email to receive relevant information on discounts and product launches.
7. Make sure to place your orders in stores that have safety protocols in place and good customer service.
8. If you are not sure about providing your credit card information on any page, your best bet is to use PayPal as your payment method. And if you still don't feel confident providing your banking information online, EPS has an excellent alternative for you:
EPS E-Shopping offers you personalized advice on your purchases. This service helps you purchase the best products, with the help of our online shopping experts. The best part? You don't need to use a credit/debit card. You can pay in Dominican pesos!
Visit your preferred EPS branch and check the availability of this service.
9. If you want to shop smart, don't buy lower quality product just because they are cheaper. High-quality products are always the best option in the long run.
10. Do not leave your Christmas gifts for the last minute! Place your orders in advance to avoid price speculation and high demand for transportation. In addition, it will take you less time to shop and you will find more options as well as a wider variety of products available.
Thank you for reading!