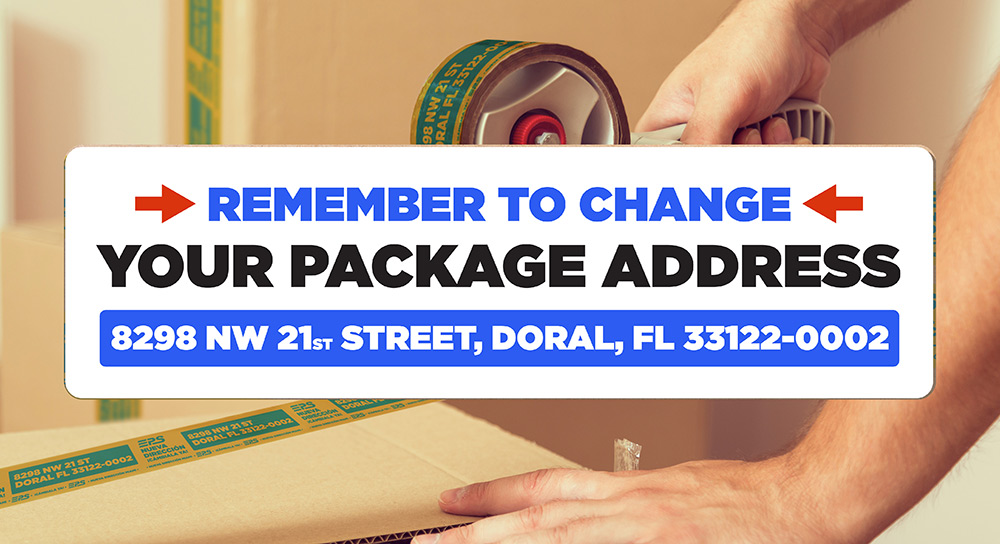 Monday September 11th, 2023
New EPS address in Miami, we tell you everything!
Can you imagine a larger and more efficient warehouse to handle your orders? That's precisely what we've prepared for you in Miami.
In the world of e-commerce and package delivery, staying up-to-date with logistical changes from companies is essential to ensure a seamless experience. For this reason, we are thrilled to present you with an exciting update: our new facilities in the city of Miami for receiving your packages!
This change marks another step towards providing you with the best possible service. In this article, we will detail vital information about our address change and how you can ensure your packages arrive safely and on time. Keep reading to learn all the details.
WE CONTINUE TO EVOLVE FOR YOU
We are pleased to share the good news: we have a new and spacious warehouse in the United States. These state-of-the-art facilities will enable us to provide you with faster and more secure service, ensuring your packages arrive in perfect condition and on time.
We understand that our customers' time is valuable, and the satisfaction of receiving their orders promptly is paramount. Therefore, in addition to our new warehouse in Miami, we maintain our commitment to excellent service in the Dominican Republic, with more than 85 offices ready to assist you. We want you to feel the same excitement when receiving your packages, no matter where you are.
IMPORTANT ACTIONS YOU SHOULD TAKE
We recommend that you update your shipping address as soon as possible on all online stores where you typically make your purchases. This will ensure that your orders are directed to our new address and arrive without any issues.
Here is the new information you should enter:
Name: Your full name
Address 1: 8298 NW 21st St
Address 2: APT. (your EPS member number)
City: Doral
State: Florida (FL)
Zip Code: 33122-0002
Country: United States
Phone: Your phone number
We will keep our old address active for a few months; however, we recommend updating your address as soon as possible. By updating your shipping address promptly:
You ensure successful deliveries of your orders from online stores. You will avoid delays and potential misplacements by ensuring that your orders reach the right place from the beginning.
You take advantage of the uninterrupted benefits of the new warehouses immediately.
You avoid last-minute inconveniences. Free yourself from unpleasant surprises and ensure that your orders proceed smoothly by making the update on time.
BENEFITS OF THESE NEW FACILITIES IN MIAMI
Greater delivery efficiency
With the expansion of warehouses in Miami, EPS is significantly improving its ability to process and deliver packages more efficiently. Larger and technologically advanced warehouses will allow for faster and more accurate sorting, resulting in faster and more reliable deliveries for our customers.
Modern infrastructure
The new and upgraded EPS warehouse in Miami is equipped with the latest logistics and security technology. This not only ensures the security of your packages but also reduces the possibility of errors in the shipping process.
WE WANT TO PROVIDE YOU WITH EXCEPTIONAL SERVICE
With these new facilities, we are committed to continuing to provide you with exceptional service and the satisfaction of receiving your orders on time. From improved delivery efficiency to enhanced coverage, the benefits are undeniable.
ASSISTANCE ALWAYS AT YOUR FINGERTIPS
We understand that changes can raise some questions, and we are here to assist you every step of the way! If you encounter difficulties updating your address or need additional assistance, our customer service team is available. You can contact us via email at servicioalcliente@eps-int.com, by calling (809) 540-4005, or by using our Chatbot at www.eps.com.do.