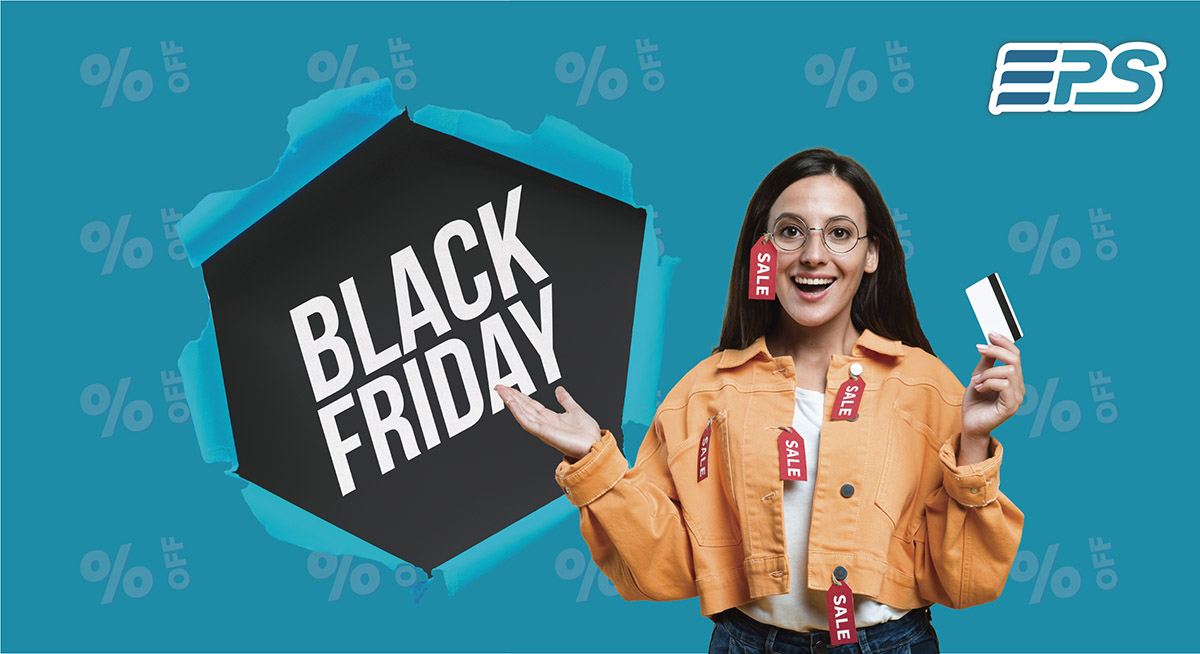 Tuesday November 15th, 2022
Tips to make the most of Black Friday deals
The most amazing sales season of the year is almost here: Black Friday. Do you want to find out how to make the most of these sales and save lots of money in the process? Keep reading.
Black Friday happens the day after Thanksgiving and it's the day that kicks off the holiday season deals in the United States. This has been an American tradition since the 60s, now replicated by big and small shops all around the world, and this year it falls on Friday, November 25, 2022.
In recent years, Black Friday has been followed by another popular shopping day: Cyber ​​Monday. This second day of deals and discounts was specially createdto encourage online purchases. This year, it falls on November 28, 2022.
Back to Black Friday now… On this day, people can enjoy huge discounts on items that will not be on sale again until the following year. That's why knowing and applying our recommendations will help you make the most out of this long-awaited day.
HOW TO GET THE BEST DEALS ON BLACK FRIDAY 2022
If you are one of those people who plan to shop your life away on Black Friday and get all your Christmas gifts at once, then get ready for big savings this season. While you're at it, remember you can shop your heart's desire and ship it through EPS.
These are the recommendations you should follow:
Subscribe to the newsletters of your favorite stores to learn about offers and promotions in advance. We will also offer you many options to choose from on the EPS social networks, so make sure to follow us on our Instagram @epsint.
Place all your items in the cart since in some stores give special discounts for items on carts once Black Friday starts. That way you get to buy what you want in advance, way before other people go online to shop.
Avoidimpulse buying. Instead, try and make a list of what you really want weeks in advance. If you don't, you may find too many irresistible offers that may tempt you to put things you don't need in your cart.
Make a budget and stick to it, so you don't overspend.
Get your Christmas shopping done early so you don't miss all the up to 70% discounts in stores. You can also earn triple on Black Friday with EPS! Become one of the 75 winners of US$100.00 gift cards and a Pound Back* in January 2023 by being the customer who ships the most packages in your preferred branch.
Compare different offersfromall your favorite online stores and choose the ones that offer you the best discounts. Take the time to compare prices, benefits, and the quality of each product you want to buy.
Shop early in the day, since the best discounts are those that end quickly.
Check out the terms and conditions of everysite where you shop. And before you completea purchase, make sure you understand the conditions, shipping costs, delivery times, policies and deadlines for changing or returning items.
Ensureall sites send you a proper invoice as proof of your transaction, in case of any unforeseen issues.
Shop at well-known sites only. Why? Black Friday is a high-risk day for online scams, so be careful.
And that's it for now. We hope these tips are helpful to you this Back Friday.
Happy shopping!
*Refund on the total pounds invoiced or received through EPS from November 10 to December 10, 2022. Taxes or duties not included.