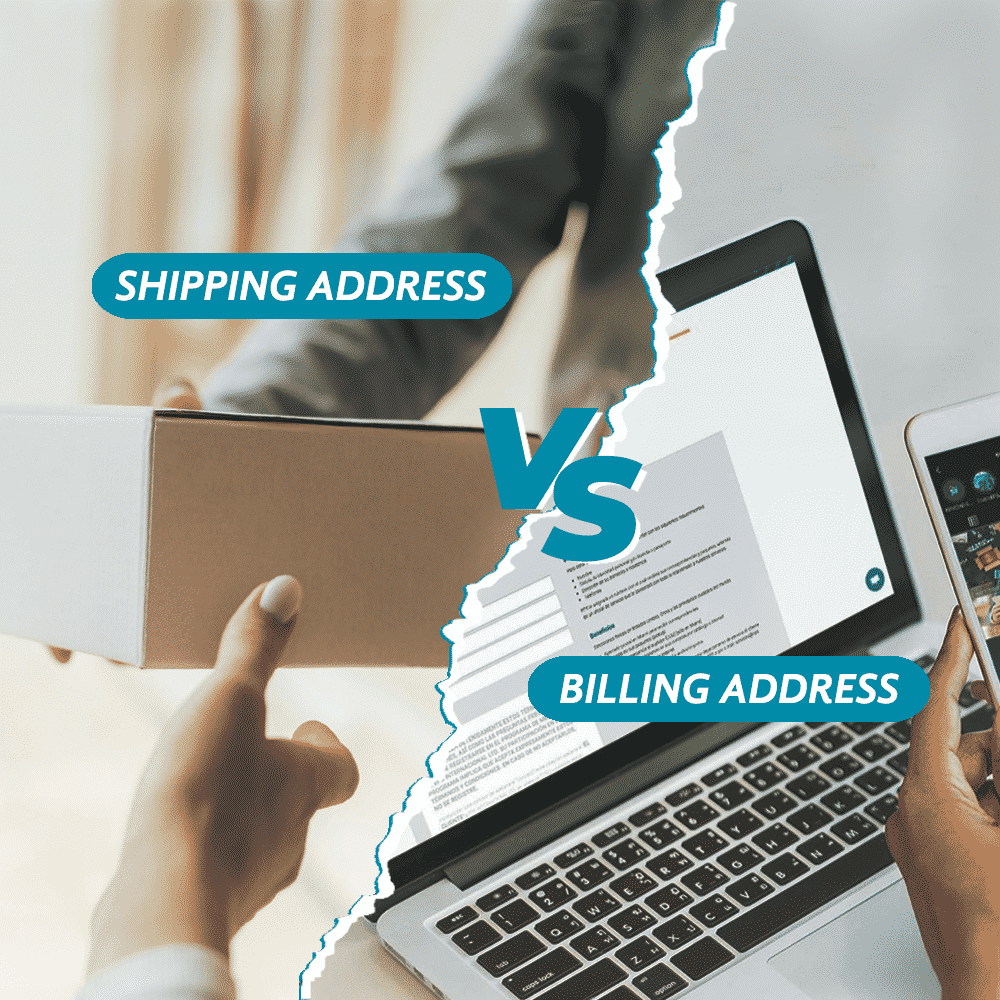 Wednesday August 4th, 2021
Billing Address vs Shipping Address
Although both concepts coincide in that they refer to an address, destination, or orientation, do not ever confuse one with the other, as they are two very different concepts that can affect the shipping of your packages… in this article you will learn why.
Next time you shop online, keep in mind that the information of where you live, and the personal data associated with your debit or credit card (known as "billing address") is one thing; and thephysical reference where you want the package to arrive is another. In the second case, it could be your home, another person's house (a relative or a friend) or the address of your courier company –inthis case, EPS–. This is what it's called " shipping address".
In this article you will learn:
The difference between billing address vs shipping address
How to correctly enter your shipping address for packages directed to EPS
How to locate your billing address
Billing address vs shipping address are terms that often lead to confusion, since those who shop online for the first time may think they are the same thing. In reality, they are different and mixing them up could lead to shipment problems in the short, medium and long term, like packages ending up at your banks address, instead of at your mailing address (Imagine if this happens to the wedding dress that you have waited for days to get married, for example!).
Most online stores in the United States and the world request both addresses when selling; therefore, it must be understood that the shipping is independent from the billing, and vice versa, although it could also be the case that they are the same.
Read below how to avoid this type of situations:
Don't forget your shipping address!
Your shipping address is the place where you want your merchandise or packages to be delivered.
Companies that ship goods to their customers, such as EPS, will get from the collection point to the shipping address. But for this to happen, you must also collaborate with the cause by entering this address properly and keeping it up to date on your shopping profiles. This is the best way to avoid delays and unwanted situations.
For such purposes, do not forget that the shipping address for packages in EPS Courier is:
8298 NW 21st St
EPS #_____________
Doral, Fl. 33122-0002
Locate your billing address
The billing address is where the retail company sends its invoices to customers.This address is only used for specific forms of payment, like cards (debit or credit) or online payment methods.
If a company asks customers for their billing address, it is to verify the authorized use of a card. This reference is extremely useful, as it helps online businesses prevent certain types of fraud that may occur.
Another important thing to remember when shopping online is to request that your invoices be included in the package and, of course, make sure your billing address is correctly written and updated.
Can you tell the difference…?
We hope you have a clearer idea of what billing addresses and shopping addresses are, but just in case you need a bit more information, here's a summary:
The shipping address is the physical address of the purchaser, where items must be shipped to; while the billing address is mainly related to your debit or credit card, or online payment methods.
Finally, do not overlook the fact that, although the terms billing address and shipping address are almost similar, their small differences can make you have a pretty hard time… A great solution to this is to always ship your packages with EPS.As long as you enter our Doral address as your shipping address, you can relax, because will take care of the rest!
One last thing: If you need assistance, remember that we have an awesome team always ready to provide a timely and efficient response to all your requirements, and offer you personalized tipsto guarantee the best customer experience ever.