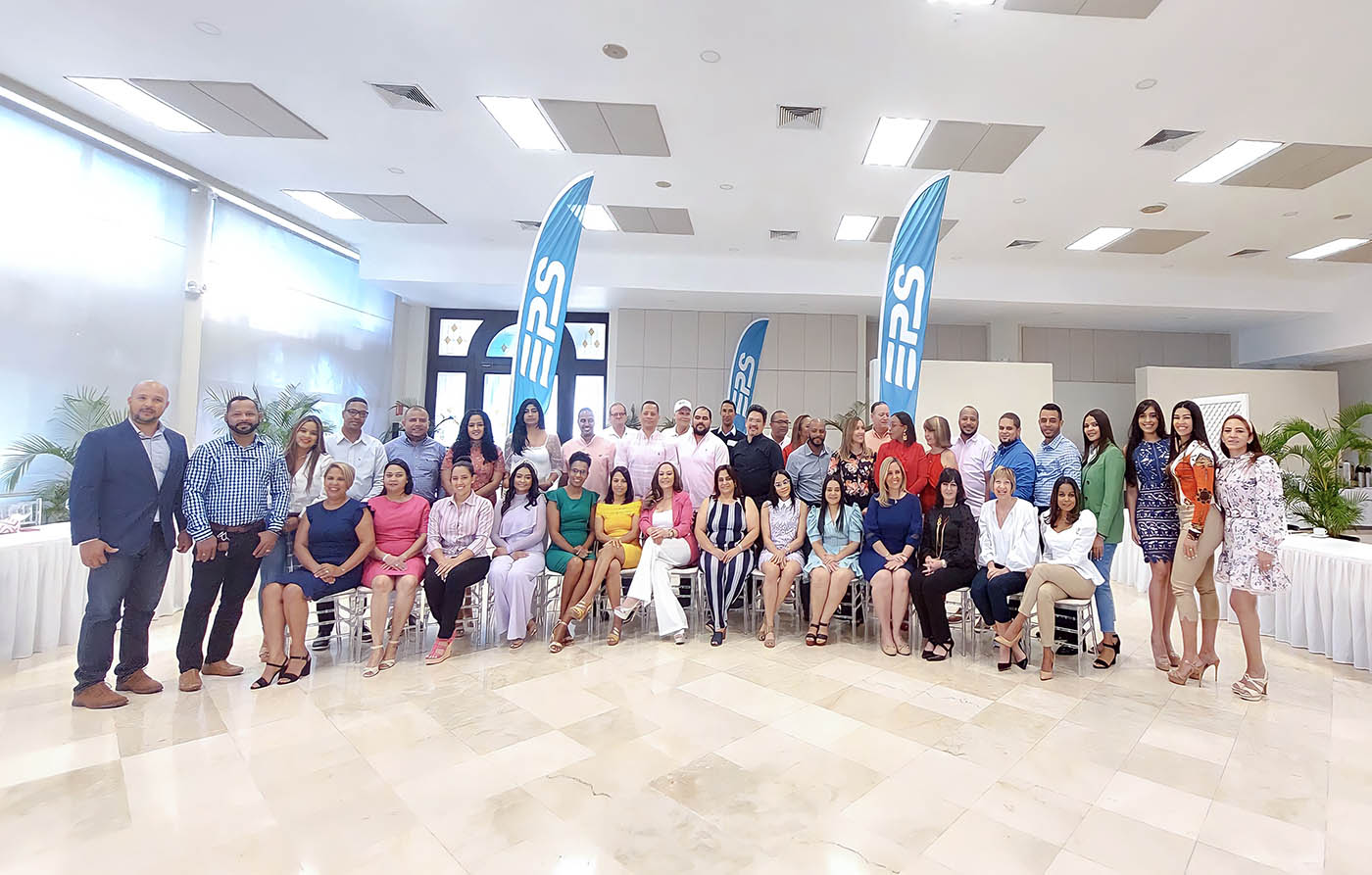 EPS Awards the Work of its Strategic Partners Across the Country
Santo Domingo, March 25, 2022.
Express ParcelServices International (EPS), a pioneer and leader in courier service in the Dominican Republic, recently recognized the commitment, achievements, and loyalty of its main business partners during its 2021 Agency Award. The companyalso acknowledged its agency's adherence to their corporate values and the operations ofits longest-running franchises.
EPS Vice President of EPS, Mr. Luis Menicucci, praised the commitment of the great EPS family and congratulated all the winners while urging them to continue promoting the advantages of online shopping to all corners of the country. Furthermore, he thanked God for allowing a dream that began 32 years ago to become a reality today, providing more than 300 direct and indirect jobs to the country and allowing the marketing of products without geographical borders.
"Today we recognize extraordinary work, especially at the end of a year of great difficulties due to the pandemic. The work has been extraordinary, arduous but constant and always focused on making our clients' wishes come true safely and quickly," Menicucci said.
Likewise, Larisa Saviñon, Agency Manager, highlighted: "Each one of you has adapted, transformed and helped the company become stronger and more successful, so we congratulate the leaders of each branch and their work teams for an excellent year." She also spoke of the agencies of La Romana, San Pedro de Macorís, La Vega, Higüey, Cabarete and Sosúa, which have been operating for about 30 years to this date.
The award ceremony's biggest winners were the agencies of Valverde Mao, La Romana and San Pedro de Macorís, as well as the agencies of Sosúa, Jarabacoa, Puerto Plata and Los Frailes.
About EPS
Express ParcelServices is a family business that pioneered courier services in the Dominican Republic. Founded in 1989, the company has about 70 offices nationwide dedicated to the transportation of high volumes of parcels and offering one of the fastest and most efficient services in the sector.
.