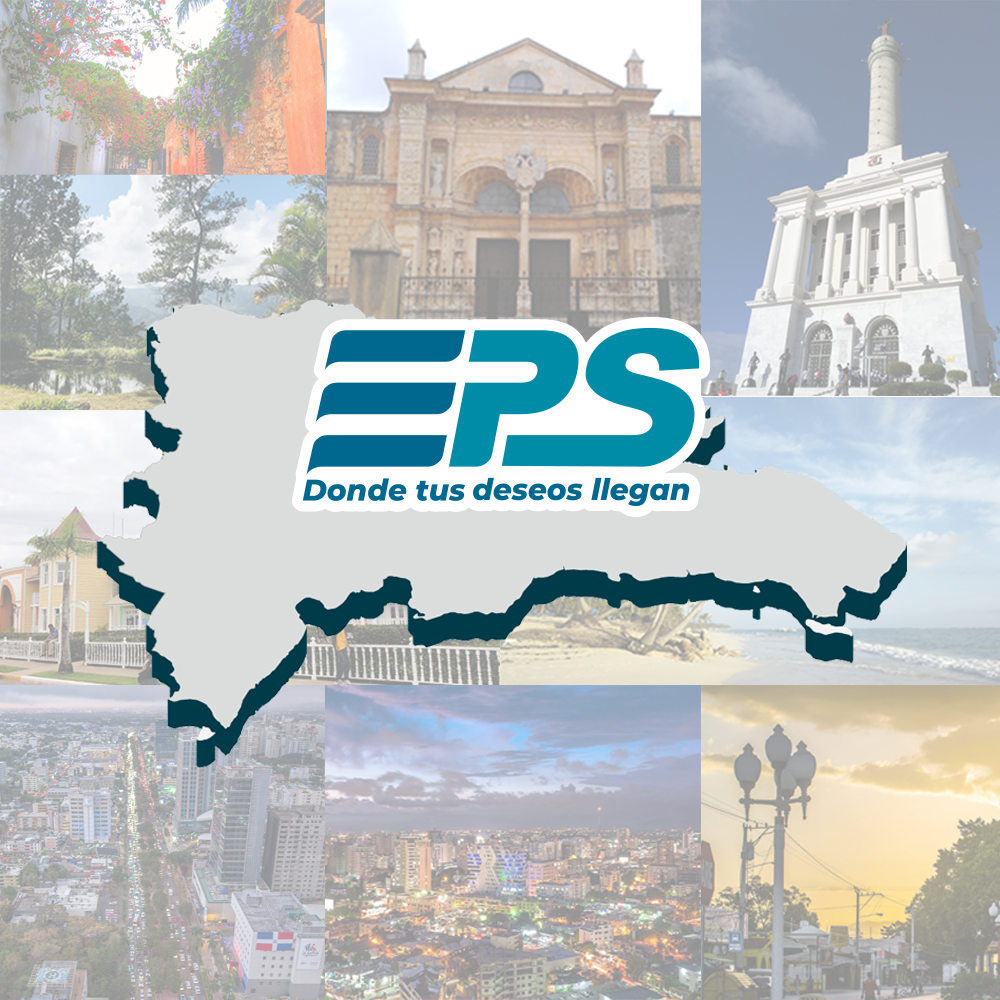 Friday July 30th, 2021
Express Parcel Services (EPS), Leading Courier in the Dominican Republic
With 70 offices locally and internationally, we're committed to shipping your online purchases in a safe and timely manner.
We recently opened 11 new locations in the country and in the neighboring nation of Haiti. Thus, we reached 70 offices overall, plus our modern logistics center. We celebrate this milestone with you, as part of our 32nd anniversary.
Through the years, we have remained leaders in the express shipping, merchandise handling and correspondence sector thanks to the loyalty of our customers, which is why we will continue to provide you with the best experiences and solutions in e-commerce, logistics and international courier services.
Our goal and our promise is toprovide you with ahigh-quality, reliable, and efficient service.
Have you already visited our most recent locations?
We're close to you, anywhere you are in the country:
Charles de Gaulle Avenue, and Ciudad Juan Bosh, both in Santo Domingo East; Villa Mella, Villa Juana and Los Ríos, to complete our coverage in the National District.
El Seibo in the eastern part of the country;
Río San Juan in the north;
Pedernales Province; in the southern region;
Sector Pontezuela, Los Jardines and Las Colinas, all in Santiago, expanding our coverage to the entire city of Santiago;
Port au Prince, Haiti.
Our team is always ready and available to provide you with timely and efficient assistance, as well as personalized advice so that you make your online purchases as easy and hassle-frees possible. Oh and remember that we also offer home delivery.
EPS on your mobile
In the last few years, especially after the pandemic, online purchases have increased considerably. As a result, this is the perfect time to continue promoting electronic commerce through the technology and innovation that we offer at EPS.
Keep in mind that, in addition to our locations, our app is available on Google Play and the App Store, so download it today to receive your packages in between 48 and 72 hours (no minimum pounds and no taxes if the items value doesn't exceed $200dollars.)
Rest assured, at EPS we will continue working to expand our coverage, add new services, and provide you with the best customer experience. Thank you for choosing us.